Home
/
Bryan in Jawad's kitchen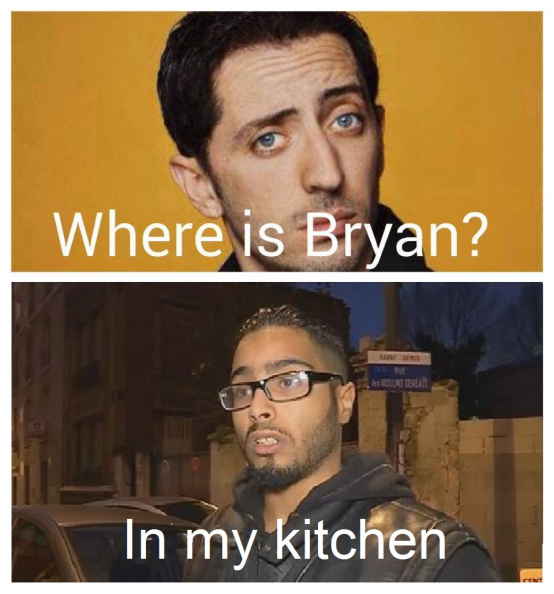 (Gad Elmaleh) Where it Bryan?
(Jawad) In my kitchen

The picture is in English yet I stored it in the French album because it relates to French culture.
The top picture is Gad Elmaleh, a French-Magrebian stand-up comedian who did a sketch about learning English with the common phrase "Where is Bryan? Bryan is in the kitchen".
The bottom picture is Jawad, who lives in Paris suburbs and who rented a flat to some of the terrorists behind the Paris November 13 2015 attacks and later claimed he knew nothing about those people planning attacks and that he was just trying to be helpful. He was later massively parodied on social networks as being willing to host anyone without asking questions.
Posted on

Dimensions

960*1028

Filesize

169 KB

Albums

Visits

10175