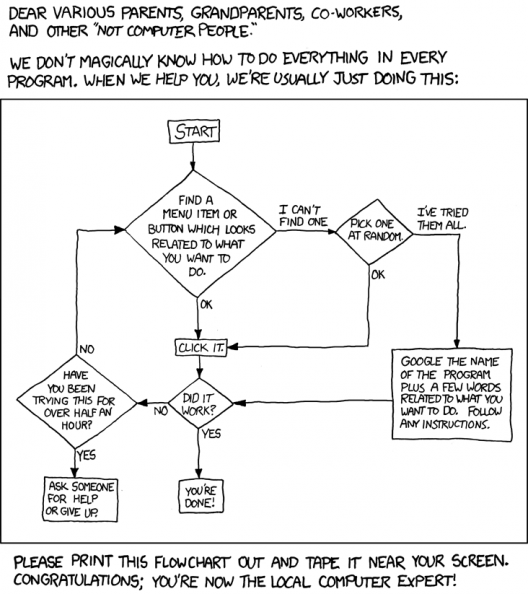 Are you a total computer n00b? Are you willing to easily become a total guru without even working on it more than a few minutes? This flowchart is for you! With this even the worst not computer people can become the local computer experts.

From http://www.xkcd.com/627/
(c) xkcd under a Creative Commons Attribution-NonCommercial 2.5 License.
Posted on

Dimensions

732*823

Filesize

80 KB

Keywords

Albums

Visits

19419