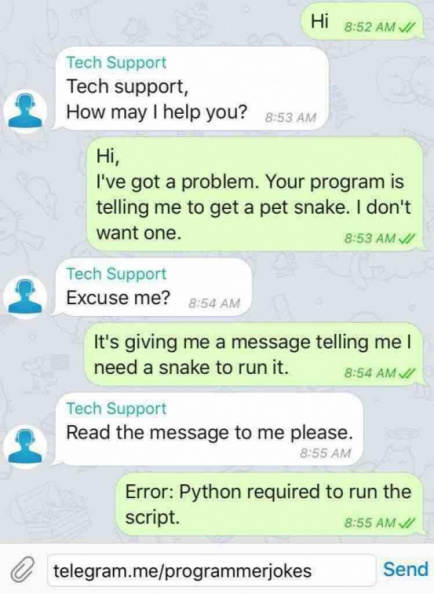 - Hi
- Tech support, how may I help you?
- Hi, I've got a problem. Your program is telling me to get a pet snake. I don't want one.
- Excuse me?
- It's giving me a message telling me I need a snake to run it.
- Read the message to me, please.
- "Error: Python required to run the script."
Posted on

Dimensions

749*1023

Filesize

49 KB

Keywords

Albums

Visits

12374