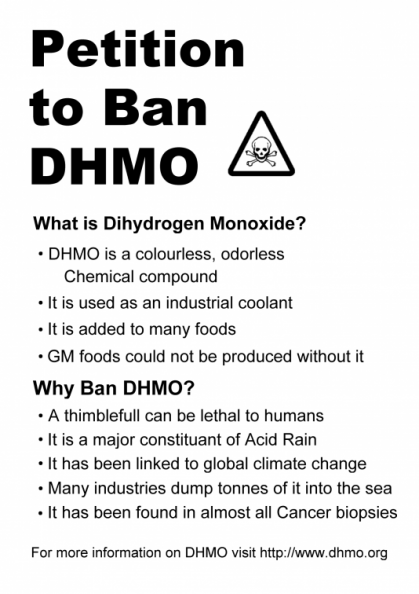 DHMO, aka dihydrogene monoxide, is a colorless, odorless chemical compound. It's used as an industrial coolant yet is added to many foods.

DHMO should be banned because:
- a thimbleful can be lethal to humans
- it's a major constituent of acid rain
- it's been linked to global climate change
- it's been found in almost all cancer biopsies

For more information, check out www.dhmo.org.
Posted on

Dimensions

1488*2105

Filesize

69 KB

Keywords

Visits

19995