Home
/
Coca Cola & KKK (1924)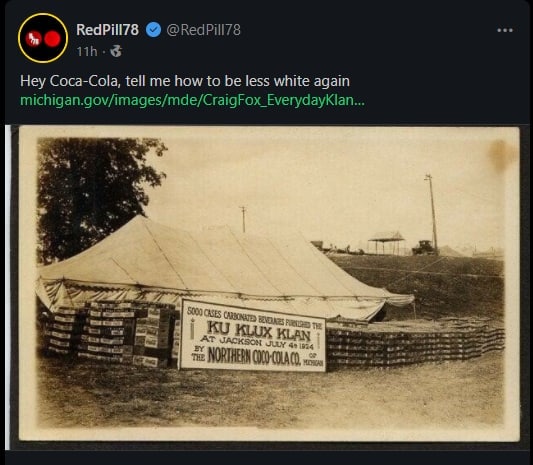 Apparently, Coca Cola has a history with the Ku Klux Klan, as shown in this picture from July 4 1924.
But today, they're teaching their employees how to be less white. The irony.

Twitter doesn't like being reminded about that though, and the account who made the tweet appears to have been banned shortly after.
Posted on

Dimensions

533*465

Filesize

47 KB

Visits

773