Home
/
Thread Necromancer card 4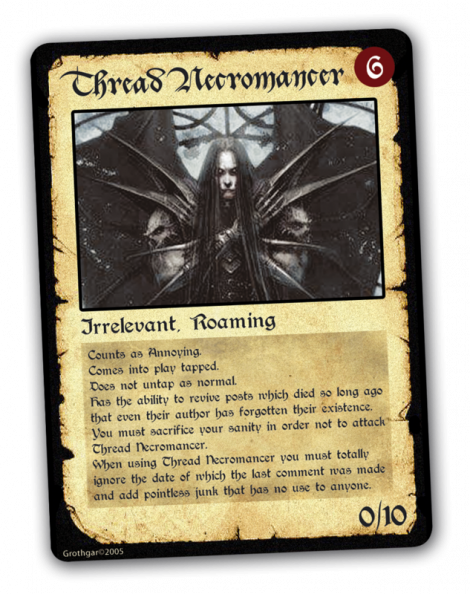 Thread Necromancer card

Irrelevant, Roaming
Counts as Annoying.
Comes into play tapped.
Does not untap as normal.
Has the ability to revive posts which died so long ago that even their author has forgotten their existence.
You must sacrifice your sanity in order not to attack Thread Necromancer.
When using Thread Necromancer you must totally ignore the date of which the last comment was made and add pointless junk that has no use to anyone.
Posted on

Dimensions

633*800

Filesize

762 KB

Keywords

Albums

Visits

16420