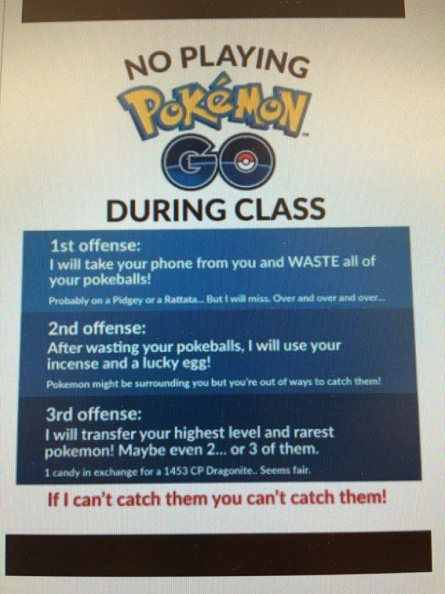 No playing Pokemon GO during class

1st offence: I will take your phone from you and WASTE all of your pokeballs!
Probably on a Pidgey or a Rattata... But I will miss. Over and over and over...

2nd offence: After wasting your pokeballs, I will use your incense and a lucky egg!
Pokemon might be surrounding you but you're out of ways to catch them!

3rd offence: I will transfer your highest level and rarest pokemon! Maybe even 2... or 3 of them.
1 candy in exchange for a 1453 CP Dragonite... Seems fair

If I can't catch them you can't catch them!
Posted on

Dimensions

720*960

Filesize

116 KB

Keywords

Albums

Visits

18036